Why your business should use Video Marketing
Why does your business need marketing videos?
According to Forbes, 92% of mobile video consumers share their videos with others and 55% of people watch videos every day. Youtube reports that their mobile video consumption rises 100% every year. It is simply too easy to create, share and watch content online today and bandwidth have caught up to meet our unsatisfiable need for video data consumption.
But what content should a business produce? Here are few quick ideas for video content:
Testimonials
Testimonials are one of the most powerful ways to capture your company's essence. Testimonial videos are also perceived to be more trustworthy than written testimonials. Some studies have shown that on social media platforms content filmed with phones receives a better reaction from viewers than content that is professionally filmed.
With that in mind, ask your customers to send videos to you, testifying your product or service, filmed with their phones – it's a great way of showing authenticity.
Live-stream an event
Live-streaming has become a new standard in communicating with your clients. And there are so many ways to creatively engage with your audience. Technology has enabled us to engage with an audience while utilising multiple social platforms at once. The audience can also easily engage with live polls, comments, and questions.
Do you want to live stream an event for your company? Feel free to contact us for more information regarding corporate live streaming.
Timelapse
A Timelapse is a short video that consists of taking a sequence of images at set intervals of change taking place.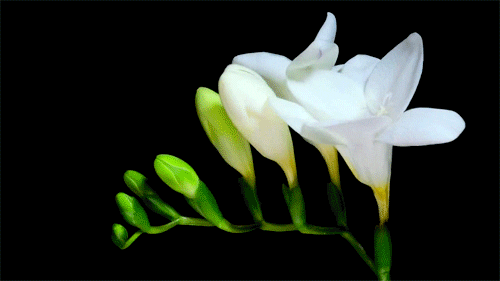 I've seen this very successfully used with construction sites. However, this could be used creatively in various industries for example; Restaurant next to the seaside, New animal born at Zoo or sanctuary, Event setup, flower blooming at a nursery, the sun setting at a nature reserve, Decorating a venue, Decorating a cake… Your imagination is the limit.
Build hype
Creating 30 second - 1-minute videos updating your clients on an event, or giving your audience a glimpse of what is to come has been a big way of marketing for large companies all over the world. The great thing about technology and the online platforms we have access to today, your company can share these updates with your audience on Facebook, YouTube, TikTok, Twitter and multiple other online platforms with little effort.
These can be done super quick and professional with apps like Canva, Viddioze and Vimeo to mention a few.
Interviews
Have interviews with experts in your field or if a supplier has a new product host an interview telling your customers about the new product.
Whether you film professionally or go DIY… take some time and plan your video properly.
Setting - Where you want to film or stream your material

Sound - Ensure the setting does not have sound pollution and that it would be easy to get a "clean" sound from your "actors"

Lights - Lightning and the position of your lights can never be overemphasised
Have fun doing it! - Your audience will notice it.